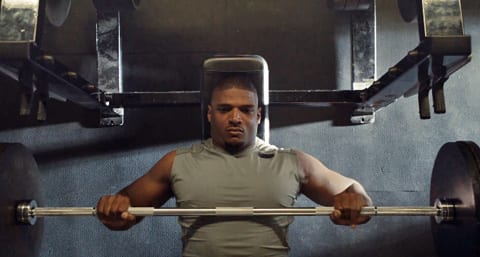 Gay NFL hopeful Michael Sam has signed an endorsement deal, his first, with VISA, ABC News reports:
In his first spot, which is planned to exclusively run on digital platforms, Sam, the SEC Defensive Player of the Year out of Missouri, is shown working out while a voiceover urges the viewer to judge him for his play on the field, not off of it.
"We felt that Michael's story was a perfect fit for our 'everywhere' campaign, which is meant to inspire people to reach their own personal goals and aspirations," Visa's chief marketing officer Kevin Burke told ESPN.com. "We wish Michael the best on and off the field as he embarks on the next chapter of his life."
Watch the ad, AFTER THE JUMP...
The NFL draft starts tonight. ABC adds:
Sam, who came out in February, is projected to be selected Saturday -- the third day of the NFL draft. Although his marketability is likely to be tied heavily to making a team and playing well, he has received dozens of endorsement deal offers, which is unprecedented for an expected late-round pick.