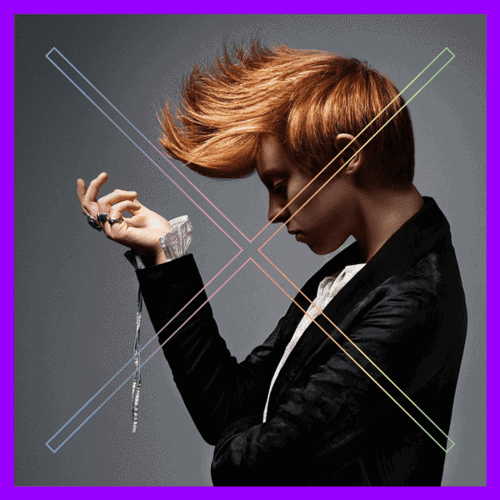 BY OCCUPY THE DISCO / TAD HAES
The OXD Mirror is a weekly music column brought to you by the boys of OCCUPY THE DISCO (OXD), a New York City based collective created by three music lovers, Ru Bhatt, Josh Appelbaum, and Tad Haes, who want to share their love for disco, house and dance music with the world.  

La Roux: 'Let Me Down Gently (Prins Thomas Diskomiks)'
After snatching a Grammy for best electronic/dance album with her debut self-titled full-length, La Roux is now getting ready for the launch of her new release, Trouble in Paradise, which will come out in early July. With a keen eye for quality dance music, the british synth-pop artist invited Scandinavian disco extraordinaire Prins Thomas to re-work her first hype single, 'Let Me Down Gently.' Thomas transforms the electronic ballad into a lush and sophisticated slow-disco record, keeping the original melancholy while adding his signature balearic bass lines and ethereal, acoustic elements. The perfect soundtrack for late summer afternoons.
LISTEN TO MORE NEW MUSIC AFTER THE JUMP...
A former collaborator of La Roux, British producer Fort Romeau (who toured as one of her musicians) is keeping himself busy with the release of his latest EP and some new remixes, including the re-work for Jacques Greene 'No Excuses.'
Brazilian artist Gui Boratto is known for his dreamy techno and house productions and has found a comfortable home at the Berliner legendary label Kompakt. His remix for Elekfantz's 'She Knows' stays true to his sound, although the result this time is a much more accessible, dare I say, pop track.
Plastic Plates' latest remix is a re-interpretation of Room8's 'Visions of You,' which features Electric Youth in the vocals. A beautiful light-hearted summer track that will please many.
The Emperor Machine's excellent sophomore album is finally out as of earlier this month, but that doesn't mean Andy Meecham, the man behind this project, is on a break from production. His remix of Paqua's 'Late Train' has his proprietary analog synths all over it – another hot record that will likely make way into many dance floors.
When I came to know Joy Wellboy's work later last year, it quickly rose to become a favorite discoveries of 2013. While their debut album Yorokobi's Mantra is by no means a dance-oriented work and relies heavily on textural, low-BPM songs reminiscent of the trip-hop era, they lend themselves to great dance remixes. Which is the case for Dixon's re-work of the opening track, 'Before The Sunrise,' their upcoming single.
Lastly, Australian duo Stereogamous, who define themselves as major homosexualists, music lovers, serial huggers, great listeners and super gay DJs, released 'Sweat.' Although it has been already featured on Towleroad, I couldn't miss giving the credit a great track and video deserve.
WEEKEND CALENDAR
Tomorrow, Friday May 30th, we occupy Le Bain with our night time party, this time with special guests DJs Nita Aviance (The Carry Nation, Westgay) and Ron Like Hell (Wrecked). And on Tuesday, June 3rd, we will debut at No.8 for an early disco night. Check out our website for more details.
OCCUPY THE DISCO (OXD) curates and recommends music events to the gay community in NYC—in an effort to move the focus of the nightlife scene beyond the promoter and venue and to the music itself. OXD's goal is to educate, entertain, engage and empower the gay audience to reclaim their ability to question and experience the unknown. The OXD Mirror will serve to showcase tunes that are definitely off-the-beaten-path but rightfully deserve the attention of the gay ear.
Follow us on Spotify!  Subscribe to our 'As Seen on Towleroad Playlist to listen to tracks posted from past weeks. For more information on OXD, check out our website and accompanying blog at www.occupythedisco.com, like us on Facebook, or follow us on Twitter: @OccupyTheDisco.