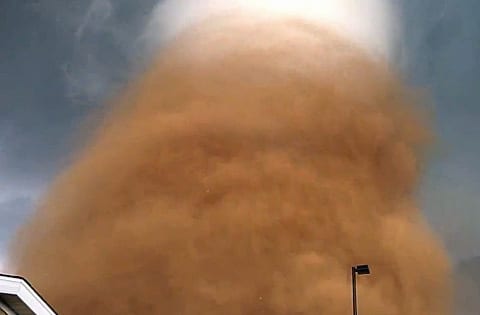 Dan Yorgason of Watford, North Dakota had an incredibly close call with a tornado on Monday and lived to post a YouTube video of it.
Writes Yorgason: "Warning - STRONG LANGUAGE! We were afraid for our lives, so, yes, we swore. A lot. You have been warned!"
Watch, AFTER THE JUMP...