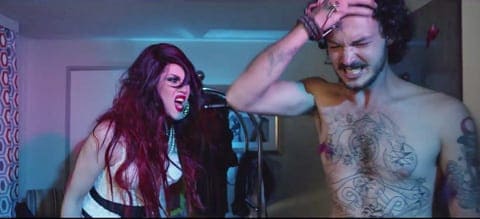 Drag Race finalist Adore Delano follows up her first single "DTF" with "I Adore U", the second track from her new album Till Death Do Us Party, and it's a slow-mo relationship car accident, in reverse.
Said Delano (aka Danny Noriega): "It's about a boy named Colton Moyer," she reveals. "He is such an awesome guy. We were dating and I hurt him so bad."
The video was directed by Ben Simkins of Geek Mythology Productions.
Watch, AFTER THE JUMP...