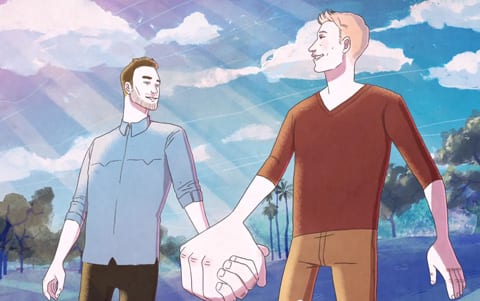 Last year Allstate launched an LGBT print ad campaign with the slogan "Being visible should never leave you feeling vulnerable" which featured a gay couple holding hands.
This year they have expanded that campaign to include a stunning animated film set to "Safe in My Hands," a new single from out singer-songwriter Eli Lieb.
Says Allstate on the campaign's page: "We believe everyone should be treated with respect and without judgment no matter who they love."
It's well worth a minute and a half of your time today.
Check out the beautiful ad, AFTER THE JUMP...