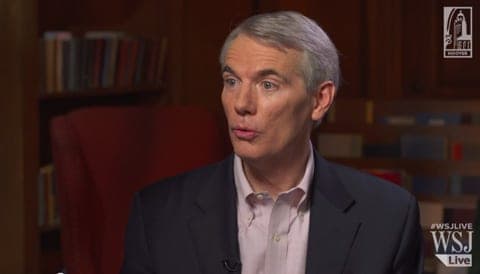 Senator Rob Portman (R-OH), who came out for marriage equality in March 2013 after his son Will told him he is gay, gave an interview to the Hoover Institution, part of which touched on the subject of his support for same-sex marriage and gay rights, Buzzfeed reports.
Said Portman: "It puts me at odds with my party in many respects. I believe it's a conservative position...I never really thought deeply about it [before my son came to me]. It seems to me to the extent that it's not a choice, which is what believe. That is, Republicans ought to treat people as they are...It probably makes it difficult for me to win the primary election at a national election."
Watch the full interview, AFTER THE JUMP...