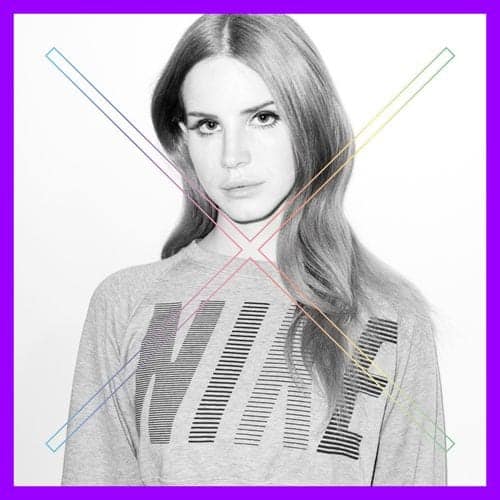 BY OCCUPY THE DISCO / JOSH APPELBAUM
Lana Del Rey's ethereal tracks have always mixed well into upbeat remixes (like 'Summertime Sadness'), but I have also come to love her songs in their untouched forms over time, including her latest single release 'West Coast.' 

Lana Del Rey: 'West Coast (MK Remix)'
'West Coast' is the first single from her new album Ultraviolence, and in its original form is a spooky, guitar-heavy anthem, with an appropriate California Rock/Fiona Apple feeling to it. House music genius MK (Marc Kinchen) completely reworked this song into a pulsing dance track — keeping intact the interesting ebbs and flows that the vocals and instrumentals take during the song.  
More new music, AFTER THE JUMP...
Moon Boots is back with a new single called 'Whatever You Need,' out on his own French Express record label.  This nu-disco banger samples Andrea Martin's 'Let Me Return The Favor' from her under-the-radar 1998 album The Best Of Me.  I can safely say that Boots has done the original R&B mid tempo jam justice.
French producer Freak You has teamed up with out singer Rod Thomas, also known as Bright Light Bright Light, for a massive pop hit, 'There You Are.'  The track was released officially on Beatport this week, with some remixes like this upbeat version from She's The Queen.
Yuksek strikes gold again with his new remix for French duo Montmarte's single, 'Inside Of Me,' the title track of their upcoming EP.  The heavy synths and piano riffs complement the song's vocals perfectly to make this a dancefloor go-to.
25-year-old Danish disco singer MØ may be a new name to you, but the chanteuse is quickly gaining in popularity following her appearance on Jimmy Kimmel Live this week performing her hit single 'Don't Wanna Dance.' Subsequently, French producer Zimmer has offered up his deeper, house-infused remix, also freshly out this week, as a free download on his Facebook page.  Go get it and enjoy.
Just in time for summer poolside music season, Soul Clap Records' newest signee David Marston is on the brink of releasing his debut EP, Jamaicalia (appropriately named after his home country).  'I Don't Want' is the first single release of the EP, and is a beautiful deep house song laden with cascading instrumentals and soothing vocals and chants.
Rounding out this week's picks is a remix of Digitalism's 'Wolves,' which features vocals from Youngblood Hawke.  The upbeat modern rock song got the RAC remix treatment, making it slightly more danceable and exponentially more enjoyable.
For some additional summer poolside listening, check out my latest mixtape, Appelbaum Vol. 4, on Soundcloud.  
The OXD Mirror is a weekly music column brought to you by the boys of OCCUPY THE DISCO (OXD), a New York City based collective created by three music lovers, Ru Bhatt, Josh Appelbaum, and Tad Haes, who want to share their love for disco, house and dance music with the world.   
OCCUPY THE DISCO (OXD) curates and recommends music events to the gay community in NYC—in an effort to move the focus of the nightlife scene beyond the promoter and venue and to the music itself. OXD's goal is to educate, entertain, engage and empower the gay audience to reclaim their ability to question and experience the unknown. The OXD Mirror will serve to showcase tunes that are definitely off-the-beaten-path but rightfully deserve the attention of the gay ear. 
Be sure to check out these tracks and more on our Spotify Playlist. For more information on OXD, check out our website and accompanying blog at www.occupythedisco.com, like us on Facebook, or follow us on Twitter: @OccupyTheDisco.