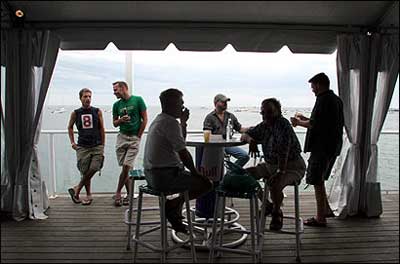 A few weeks ago I reported that the Boatslip, the gay Provincetown bayside resort that for years has continued the tradition of afternoon tea dance, was for sale for $14.5 million.
The Boston Globe today reports on that sale, and on the trend of condominium conversion in Ptown, which has transformed several properties including the Sandpiper Beach House, Captain Lysander Inn, and Ship's Bell, into privately-owned residences.
My friends and I rented what was once the Captain Lysander Inn during the week we were there this year, and Alan, a former boyfriend whom I met at the Boatslip 13 years ago when I had just obtained a job there as the "pool boy", commented on how the town was changing, how the meticulously appointed house we were renting was a sign of the "new" Provincetown. How right he was.
The Captain Lysander Inn: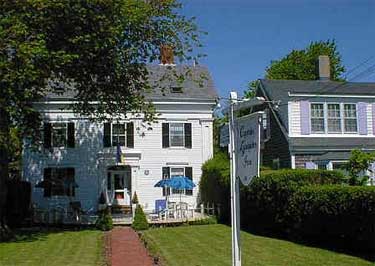 Now a private residence for sale for nearly $3 million: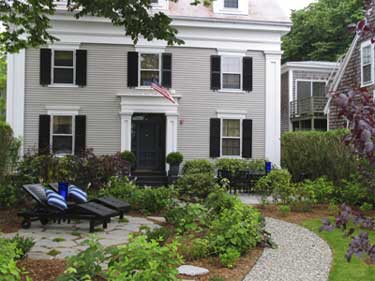 The changes are transforming a town that has long been seen as a funky bohemian ghetto into a slick, commercialized 'Pleasantville', sacrificing long-standing traditions for the mighty dollar that real estate is fetching these days. It's only a matter of time before the art galleries in the east end of town are forced out due to the value of the properties. This happened to Martha's Vineyard and Nantucket years ago. Change, of course, is inevitable. But unfortunately character, history, and memories are often erased as quickly as new coats of paint are applied.
(thanks eric)
New Wave Looms over Cape Tradition [boston globe]