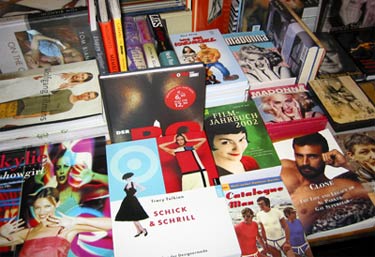 In this week's NYT books section, author David Leavitt took a stand to desegregate the gay fiction section and questioned the purpose and relevance of the gay bookstore. Leavitt argues that we're now in the world of post-gay fiction where the sexuality of the characters is incidental, not the center of the novel's universe:
"A gay bookshop (or a gay shelf in a general bookshop) implies that there is such a thing as a gay book. When I started writing, a gay novel, at least, was fairly easy to define. In it the hero or heroine's homosexuality stood by necessity at the dramatic center of the plot. More than that, such a novel presumed that any gay person's homosexuality stood at the center of the plot; that in the paper-rock-scissors game of identity, gay was always the rock…More and more, gay fiction is giving way to post-gay fiction: novels and stories whose authors, rather than making a character's homosexuality the fulcrum on which the plot turns, either take it for granted, look at it as part of something larger or ignore it altogether."
He does make a good point about the confusion the mainstream bookstores have in classifying certain novels: "On a recent expedition I found my books on the gay men's fiction shelf, along with Edmund White's and Alan Hollinghurst's. But Michael Cunningham's and Colm Toibin's were shelved under general fiction, while James Baldwin's were under African-American fiction."
Although he suggests it may be inevitable (and it may), I'd still lament the closing of small bookstores like A Different Light and the Oscar Wilde Bookshop. For me, like Leavitt, they are a nostalgic tribute to my own early days of coming out where I found in them both reassurance and excitement — a promise of things I had yet to discover.
Out of the Closet and Off the Shelf [ny times]