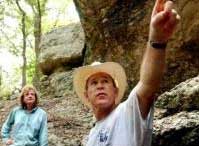 Video tribute to the Miers nomination…Bush's very own Golden Girl.
Is Miers being rewarded for covering up Bush Vietnam dodge?
Prior Miers entries after the jump…
>links from October 3…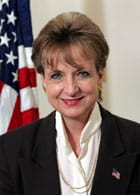 Documents have surfaced that allow a view into Bush SCOTUS pick Harriet Miers views on gay issues. The picture painted by the documents is not crystal clear, but shows that she doesn't look like the Scalia or Thomas conservatives might have hoped for…
When Miers was running for Dallas City Council she filled out a questionnaire from the Lesbian/Gay Political Coalition of Dallas saying she supported increased AIDS funding. She also answered "yes" to a question that asked "Do you believe that gay men and lesbians should have the same civil rights as non-gay men and women?"
On the flipside, Miers opposed repeal of the Texas sodomy statute, which the Supreme Court overturned years later.
Miers may support gay adoption.
Louise Young, Lesbian/Gay Coalition of Dallas on Miers appearance at 1989 coalition meeting: "Usually, if you bothered to come, you wanted our endorsement. She came to talk to us anyway. I thought that was very odd. She didn't seem like a right-wing nut or anything like that."
>links from October 2…
Bush chooses Harriet Miers as next SCOTUS pick.
Longtime confidant of Bush has no judicial record.
Early comment from Sen. Chuck Schumer: "We know even less about Harriet Miers than we did about John Roberts and because this is the critical swing seat on the court, Americans will need to know a lot more about Mier's judicial philosophy and legal background before any vote for confirmation."
In his speech, Bush announced that Miers has been involved with an organization called Exodus Ministries. Early word is that this is not the ex-gay group Exodus International but another group that works with ex-offenders.
Frum on Miers — the ultimate loyalist: "She once told me that the president was the most brilliant man she had ever met."
But how loyal? Miers gave $1,000 to Gore in '88 primary. Donated Republican ever since.
GWU Professor Turley: Miers "an amazingly bad choice". Video.
Legal Times profile (via Wonkette) says Miers is obsessed with birthdays, has dated Texas Supreme Court Justice Nathan Hecht "over the years," is a "nit-picky micromanager who failed upwards at the White House" based on her inability to make a decision or delegate.
Bush has called her a "pit bull in Size 6 shoes."
In 2004 when she was Deputy Chief of Staff for policy, Miers did a Q&A with the public regarding various Bush administration policies.
William Kristol: "her selection will unavoidably be judged as reflecting a combination of cronyism and capitulation on the part of the president."
Conservative peanut gallery not happy. Right Wing News: "Disaster, Thy Name Is Harriet Miers: George Bush's decision to appoint Harriet Miers to the Supreme Court is bitterly disappointing. Miers is a Bush crony with no real conservative credentials, who leapfrogged legions of more deserving judges just because she was Bush's pal."
Democratic Strategist Bob Beckel "relieved that he didn't pick people that would have been from our standpoint quite unacceptable…"; Minority Leader read "happy" with the pick; Schumer: "This is a good first day in the process to replace Sandra Day O'Connor."
The 60-year-old virgin…