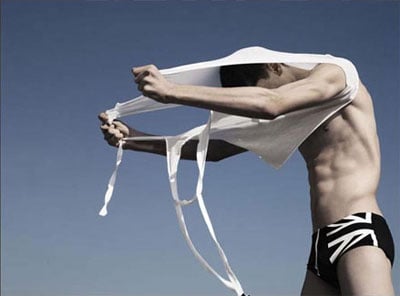 For his Spring /Summer 2006 Dior advertising campaign, Hedi Slimane found a muse that followed his aesthetic perfectly. To shoot the following images, Slimane studied the work of Paul P., a Toronto-based artist who bases his "homoerotic and deeply romantic" images on young men in pre-70's porn.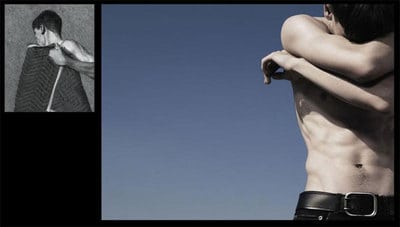 Slimane and Paul P. have never met. The latter is notoriously reclusive. Aside from whether or not your into young or old, sleek or hairy, the images have a mysterious, seductive quality to them. I think this campaign is pretty brilliant.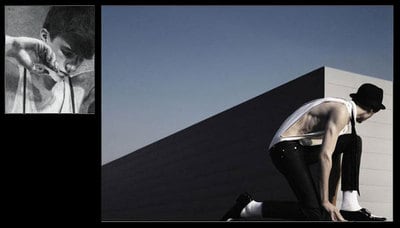 According to an article in the Toronto Star, "for the current Dior Homme ad campaign Paul P. drew (graphite on paper) five renditions of a single live model."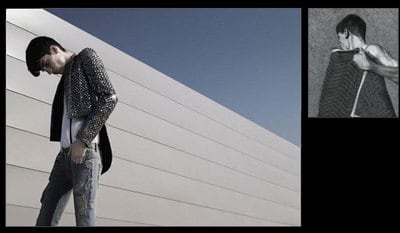 From the Star: "Paul P. bases his art on pornographic materials from the '70s and '80s because for him, the time represents a less entangled pre-AIDS era, "before the massive shift in how gay porn looked," before magazine models buffed up to achieve a plasticized, super-healthy look to distance themselves from the disease."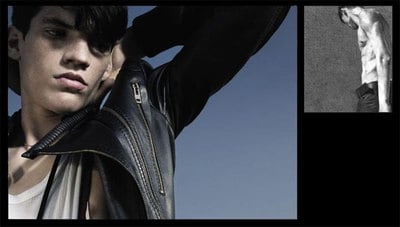 Paul P. apparently xeroxes pages from gay porn and from those he bases his drawings.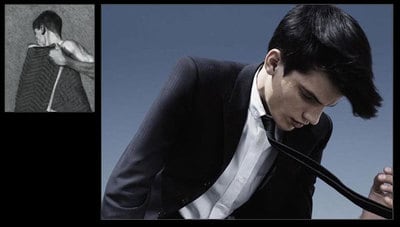 Says Paul P.: "It's a different way of looking at young men that wasn't complicated by AIDS. It could simply be erotic."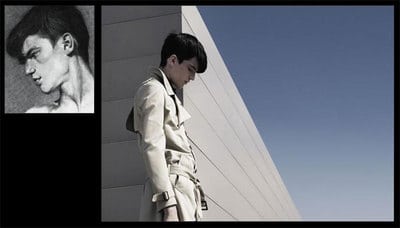 Works for me.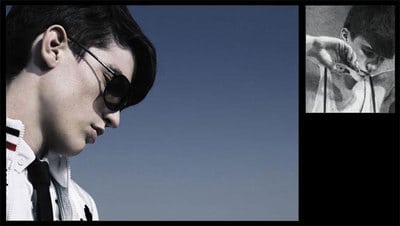 Torontonian Gives Dior a New Look [toronto star]
Related
The Times Does Paul P. [james wagner]