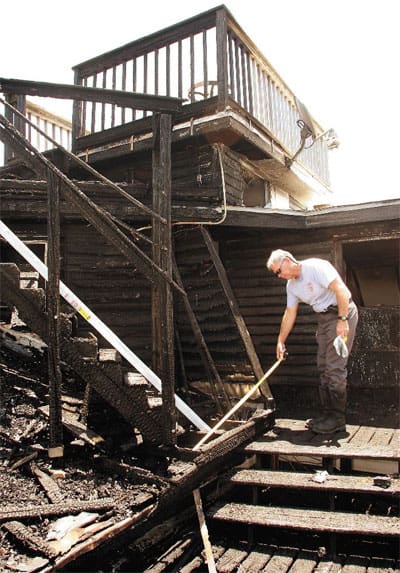 An early morning fire on Monday at the Oasis Guesthouse destroyed a third floor balcony and widow's walk at the 20-room resort which was fully occupied at the time the blaze broke out. The Key West Fire Department said that the entire building would have been "fully engulfed" in a matter of minutes had the fire not been caught in time.
The Keys News reports that sleeping guests were evacuated and back at the pool Monday afternoon. Oasis manager Gerry Tinlin said "There is water damage, but nothing significant." The damage in the photo above looks pretty significant to me. Glad everyone got out safely.
The Key West Fire Department is working to determine the cause of the blaze.
Fire Chars Old Town Guesthouse on Monday [keys news]
Related
The Southern Sun: A Key West Trip [tr]