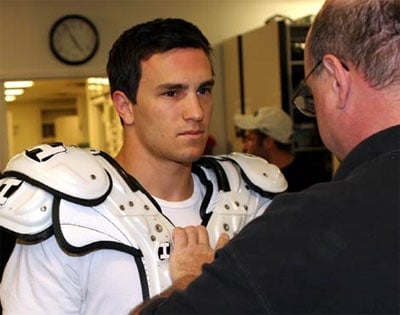 Athlebrity pin-up Jeremy Bloom has been making a good impression with his teammates at the Philadelphia Eagles in his first days with the club:
"And then there was Jeremy Bloom, the highest-profile fifth-round draft pick in the history of the Philadelphia Eagles. He was a combination of poise and calm and kid, and what the young man reinforced in his first day at the NovaCare Complex was his full-fledged intention to be the best football player he can be with this team. Bloom walked in just like one of the guys, knowing that his teammates would give him the business. He took it, just like all the rookies have to take it."
I know a few folks who wouldn't mind watching Jeremy Bloom take the business.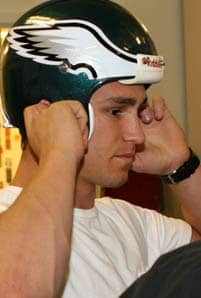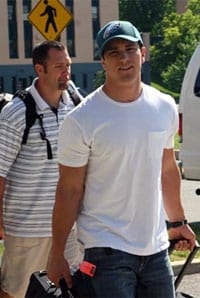 Jeremy Bloom Flaunts it for Equinox [tr]
Jeremy Bloom and the New International Male [tr]
Jeremy Bloom Utilizes Soft, Weighted Balls [tr]