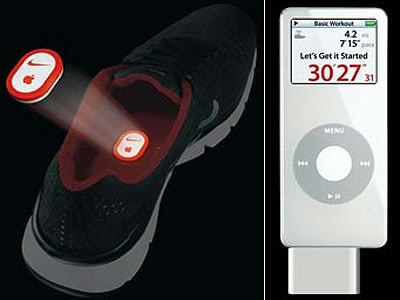 Here's this weeks round-up of science and tech from Daniel Williford!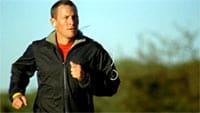 Okay, Apple has done some gimmicky things in the past with their special edition iPods and and joint promotions, but this is absolutely on the mark. Coming this July, Apple and Nike will jointly release a new line of products and software geared towards athletes. The campaign is built around a new device: a small receiver attaches to the base of the iPod Nano and receives signals from a small disk that hides in your shoe, allowing the music player to record and respond to your movements. The Nike Plus shoe conveniently has a special pocket under the inner sole to store the disk. The Nano tracks your distance, pace, and calories burned, and transmits it to your computer so that you can analyze and view your progress over time. You can compare your progress with others over the internet, and even challenge other users to a virtual race. And iTunes, of course, will offer a number of new downloads, such as continuous workout mixes that offer coaching and training tips over-top of the music. That is HOT, but not as hot as watching Lance Armstrong demonstrate the device.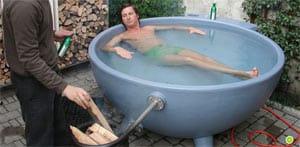 This cute and clever polyester tub is as portable as it is playful. The steel coils act as a wood burning fireplace, gently heating the water. When it's filled with boys, it's like a big bowl of noodle soup! [via uncrate]

With Tivo and on-demand video over the internet, analysts have been worried about the fate of traditional commercials, which provide a large part of the financial backing that making television programming possible. Google this week has made it clear that one possibility is, like everything, the internet. The darling of search has launched a program that will enable video commercials to display on the network of websites that display its ads. Like YouTube, the "video clip" advertisements will not run until users click them, allowing for targeted, voluntary and therefore highly effective ads.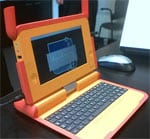 MIT showed off its first working prototype of a $100 laptop, in an ongoing effort to get cheap laptops to children in developing countries. It is part of the non-profit project One Laptop Per Child, which encourages research into mass-producing $100 laptops to distribute through government initiatives. [via gizmodo]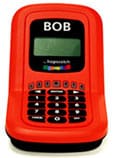 Does your boyfriend spend too much time on the computer after you go to bed? Or too much time in front of the television when you go to bed? You need Bob. Not a kinky threesome (let's face it, when you tried that last summer it was a disaster), but an electronic time manager that lets you control the power source of any device with an a/c plug. Limit his time away from you by allotting set time limits and times of day that a device can be used. It locks with a key and is controlled with a secret pin number. He'll learn to love the power play, and you'll learn to love being second choice. [via outblush]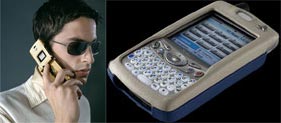 We're totally hot for this classy brand of leather electronics cases. These colorfully stylish leather fashions slip onto cell phones, slide over iPods, and bottom for digital cameras. Pictured are the Motorola V3 and the Palm Treo 650, dressed and ready to play.

An ambitious new start-up called M2Z has approached the FCC requesting a band of radio spectrum to be used as a national, free high-speed internet connection, comparable to that of broadcast television. While the innovative idea depends on cooperation of the FCC, the company would give them some unfortunate control: "M2Z plans to include a filter with the free service that would block access to "indecent" material, a definition [the company] says could be made by the government, just as it controls standards for broadcast television."
Visit Daniel Williford on the web at Until Today!
Access past versions of Towletech here!