AfterElton tackles "Gay Vague", asking important questions about folks like Jared Leto and Robbie Williams: "Is it unfair for men in the public eye to deliberately signal that they might be gay if they're not prepared to follow through by actually coming out?"

Superman packs a surprisingly fruity punch and walks in a mean set of stilettos!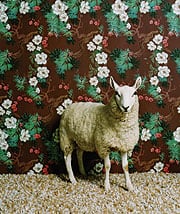 Seed magazine offers up a comprehensive article on the gay animal kingdom, providing a laundry list of animal sexual habits: "Giraffes have all-male orgies. So do bottlenose dolphins, killer whales, gray whales, and West Indian manatees. Japanese macaques, on the other hand, are ardent lesbians; the females enthusiastically mount each other. Bonobos, one of our closest primate relatives, are similar, except that their lesbian sexual encounters occur every two hours. Male bonobos engage in "penis fencing," which leads, surprisingly enough, to ejaculation. They also give each other genital massages." Don't forget about the storks!

It looks as though Ryan Reynolds is a free agent.

Manhattan Offender analyzes the Queens Heritage of Pride parade in all its prismatic glory.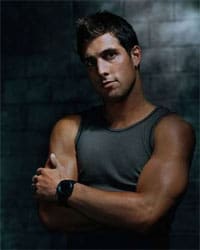 The World Cup is ready to runneth over with a couple of tributes to U.S. footballer Carlos Bocanegra.

Ann Coulter opened her piehole to Matt Lauer yesterday on Today.

16th annual Disney Gay days event draws 140,000 visitors. Organizer: "The event is just a wonderful opportunity to bring in over $100 million to the economy, which that's [what] Central Florida and Florida is based on — tourism. And I think all those groups that for years had been badmouthing us or badmouthing the event, finally they don't have any argument anymore. In the beginning, they might have said, 'Well, this is going to happen or that's going to happen,' and now everybody's seen. If you contact the Royal Plaza, it's the best weekend they've had on food and beverage. They tell me that, if they have a college group in or a business convention group in and if they drink a lot, usually there's furniture thrown into the pool or fights. There weren't any problems like that."