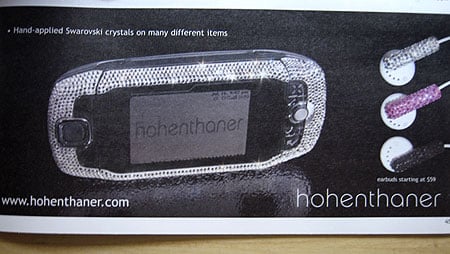 Following our post last week on Hohenthaner's tasteless ad for gadget bedazzling, you wrote to them, a T-Mobile representative who reads the site became aware of the ad, and CBS News on LOGO did a report on it.
The result, above, as seen in the same publication. Nice work, everyone.
Hohenthaner did the right thing.