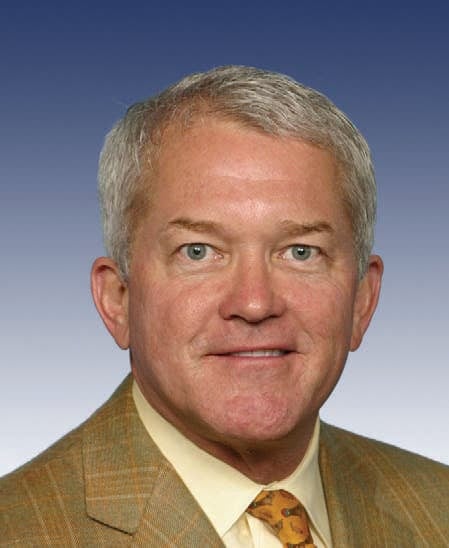 The creator of the Stop Sex Predators website and the person who first published the Mark Foley page emails was an employee of the Human Rights Campaign, the NYT reported today.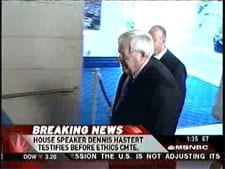 "A spokesman for the group…said it first learned of its employee's role this week and immediately fired him for misusing the group's resources…The rights campaign's spokesman, David Smith, said the employee, whose name he declined to disclose, was a junior staff member hired last month to help mobilize the organization's members in Michigan."
The House panel investigating the timeline of the Foley scandal is reaching the end of its witness list. Ted Van Der Meid, a senior aide for House Speaker Dennis Hastert, testified for more than six hours Wednesday night, and Hastert himself appeared before the panel on Tuesday.
It was also reported yesterday that Foley is being treated at the Sierra Tucson rehab facility in Tucson, Arizona, and began his 30-day treatment program on October 1, two days after he resigned.
For the complete Foley round-up, follow the jump…
You may have missed…
Gay Republican Round-up: Mark Foley Spotted in Austin, Texas? [tr]
Inebriated, Foley Attempted Access to Page Dorm: Kirk Fordham to Testify [tr]
Hastert, Kolbe Continue to Spin Foley Scandal: Republican Leaders Contradict Earlier Statements [tr]
Foley Scandal Continues to Stir Gay Republican Pot [tr]
Mark Foley: The Early Years [tr]
Former Page Jim Kolbe Knew of Mark Foley's Emails in 2000 [tr]
Pat Buchanan on that "Flamer" Foley [tr]
Barney Frank: "Gay GOP Like Secret Jews" [tr]
Hastert Asked "To Intervene" on Foley Three Years Ago [tr]
Mark Foley's Indiscretions Began in '95, as did Cover-Up [tr]
Foley is Gay, Says Attorney; Was Molested by Clergyman as Teenager [tr]
The Talk: Foley, Jon Stewart, Hastert, Bay Buchanan [tr]
Mark Foley Scandal Updates [tr]
Investigations Begin into Cover-up Surrounding Mark Foley: Republican Leaders Knew of Misdeeds for Five Years, Did Nothing [tr]
Political Page Turner: Rep. Mark Foley Resigns Seat Over Inappropriate Emails [tr]
Male Page and Rep Mark Foley in Troubling Email Exchange [tr]