Two 20-year-old men, a 19-year-old, and a 16-year-old were arrested and questioned by authorities in the attack on Michael Sandy, the young interior designer who remains on a respirator fighting for his life. Sandy was attacked on Sunday night and apparently forced into traffic on Brooklyn's Belt PArkway, where he was struck by a car which then fled the scene.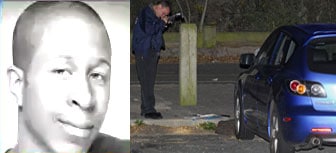 The attackers reportedly painted a picture of a robbery set-up in which they lured Sandy to a Brooklyn streetcorner after contacting him with the promise of sex through a dating site on the internet. One of the attackers met him on the street and drove with him to the Plumb Beach rest stop off the Belt Parkway where the others were waiting.
The four men told police they were heterosexual and had previously used the internet for the same purpose, to lure and rob gay men.
One police offical, who spoke to WABC, said that the attack is not a hate crime but a robbery set-up on what four young straight men thought would be an easy target: "They sent the victim explicit e-mails. They are straight. They knew he was gay. It wasn't a hate crime. It wasn't racial. They were playing someone they thought was an easy mark."
Sandy works as an interior designer for Ikea. He remains in critical condition.
Four Arrested in Attack on Gay Man [newsday]
4 men in questioning for possible bias robbery [wabc]
Previously
Gay New York Man Critically Injured After Attack, Hit-and-Run [tr]