John Fox, one of the 19-year-old teens being held at Riker's Island for the attack that killed Michael Sandy last week, expressed remorse to a reporter for what he had done to the young, gay interior designer. Said Fox: "I'm Sorry."
Sandy was take off life support on Friday, and Fox's charges will likely be upgraded to homicide.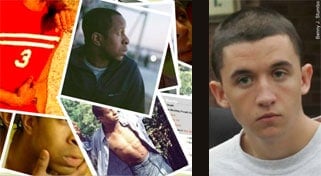 Blogger Keith Boykin has compiled a tribute to Sandy based on his Friendster and AOL profiles:
"A testimonial posted in 2003 from a friend said "Mike has the most infectious laugh I've ever been around…come to think of it most of the time I hang with Mike we spend it giggling away no matter what country we're in! This boy gots more style in his little finger than half of NYC…and he knows how to work it!!"

His profile on AOL provides a little more insight into his life. He posted his real name (Mike) and his real location (Williamsburg, Brooklyn). He described his hobbies and interests as photography, installation art, design, color and animation." And he listed his occupation as "creative."

Perhaps most tellingly, Michael Sandy selected a personal quote for his AOL profile. Ironically, he had used AOL instant messenger to communicate to his attackers before he was killed, and police were able to track down the killers by following the AOL trail. The final quote on his AOL profile said it best: 'A real friend is one who walks in when the rest of the world walks out.'"
New York City authorities are trying to figure out if the internet set-up is part of a frightening new trend in gay bashing or just an isolated incident, although Clarence Patton, executive director of the New York City Gay and Lesbian Anti-Violence Project, says it does seem to be a trend.
Said Patton: "One of the things that is particularly disturbing is that it just seems so calculated the way they went about doing this. I do know that it's something that we see happening with more frequency in recent years, clearly as the Internet has become a vehicle for people to meet in a lot of different settings. Just in the last year, there were a number of Internet-setup cases on Long Island."
In any case, be sure to exercise extra caution when meeting anyone online you haven't met before.
You may have missed…
NYC Hate Crime Victim Michael Sandy Dies [tr]
Michael Sandy Clings to Life; Men Charged with Hate Crimes [tr]
Four Arrested: Attack on Michael Sandy was Internet Set-up [tr]
Gay New York Man Critically Injured After Attack, Hit-and-Run [tr]