Charred body discovered in burned out car parked in gay and straight "lover's lane".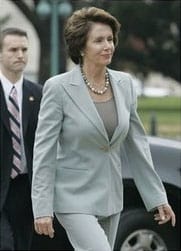 AP takes sexist approach to Pelosi's new leadership position, details label and color of outfit.

Gay man raped at knifepoint after a night out in Manchester's gay village. Detective: "This was a horrific attack on a man who had been having a night out with friends. He is understandably devastated that someone has done this to him and we want to make sure the man responsible is held to account for his actions. I know that some people may be reluctant to come forward as this area is known to be one where men meet for sex. We understand those concerns. But we would like to assure you that our priority is to catch this man. We treat all allegations of rape very seriously and any information you may have will be treated in the strictest confidence."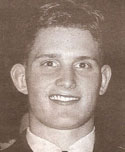 Guess the mystery man…

ChanningGate continues: Gay People's Chronicle defends its interview with the 85-year-old icon: "Knowing that Carol Channing is 85 years old and has been touring extensively for decades, it's understandable that she might be a little confused; she might have been tired. However, what Kaizaad Kotwal wrote is the truth of what was said."

Lakeland, Florida police officer Robert Knight suing his supervisor, a major, and the director of the Florida Highway Patrol for spreading rumors that he is gay, ordering another trooper to fight him, and trying unsuccessfully to charge him with harassing and stalking another male trooper.

Judge throws out defamation case brought by Frederick George Rix against rugby star-turned-actor Ian Roberts. Roberts testified against Rix earlier this year in an inquest into the death of his friend Arron Light.