Conservative party in Mexico considering filing challenge to Mexico City's new gay union law, saying it violates rules in that country's constitution which protect the family. "City legal counsel Maria Estela Rios, however, called the argument 'absurd' because the law guarantees legal rights for same-sex couples, but does not legalize gay marriage."

Pittsburgh area school board Vice President William Scherfel refers to students in gay-straight alliance as "fags".

Not funny: Seinfeld's Michael Richards spews racist tirade at the Laugh Factory.

What will happen in the next 50 years? More than 70 scientists offer their forecasts.

Carol Channing gets the last word in on the interview that tried to crush her gay-friendly reputation.

New York's HX acquires Boston's In Newsweekly.

Robbie Williams says he'd have sex with a man to save an animal's life: "I wouldn't enjoy it but I could do it under pain of death, or if it meant saving a baby bunny from being burned alive." I'd be willing to bet he's saved a few rabbits already.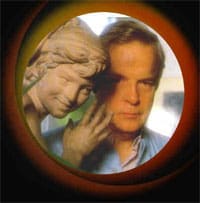 Director Franco Zeffirelli said that a priest put the moves on him as a boy, in Catholic school, but it seems he quite enjoyed it: "Sexual abuse is putting it too strongly. There was no penetration. I felt sorry for the poor man. If I had realised what he had in mind, I would probably have given him what he wanted. I thought the priest felt a special affection for me, he was always kissing me. (Homosexual experiences) are not always bad for boys. I don't think they make you homosexual. Sexual choice is made for you early on in life anyway – if you like girls, you like girls."

Tom and Katie's Cruiseazy wedding photo.

One out of every ten gay men in London is HIV positive as is one out of every 25 across the UK, according to a new report.