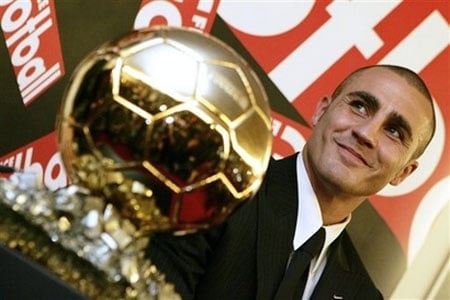 Italian footballer Fabio Cannavaro was awarded the Golden Ball yesterday, given to Europe's best player. Said Fabio: "This is a double honor. It is given to the best player, and the fact I am a defender makes it even more special." It was the first award for a defender in more than 10 years.
You may remember him from D&G's underwear campaign featuring Cannavaro and a selection of his stunning teammates. His football skills aren't his only assets.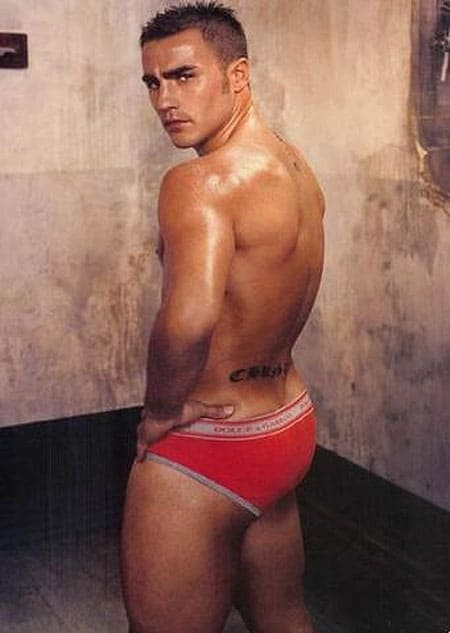 More shots after the jump…
Giuseppe di Virgilio, a Neapolitan artist who normally does statuettes for nativity scenes, sculpted a special tribute to Cannavaro.
The sculptural qualities of Cannavaro, however, have been admired for some time.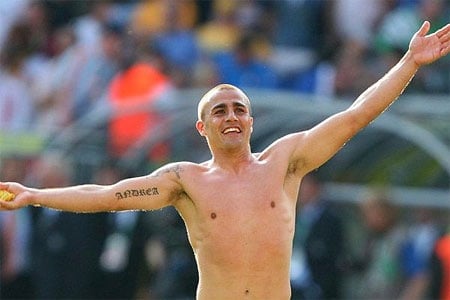 You may have missed…
Sportrait: Italian Footballers [tr]
Sportrait: David Wright and Jose Reyes [tr]
Sportrait: Gavin Henson [tr]
Video Sportrait: Alexandre Despatie [tr]
Sportrait: Wayne Rooney [tr]