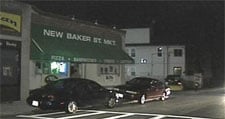 Halloween prank or something far more sinister?
Not a lot of info on this, but apparently a 17-year-old was found Wednesday night nearly passed out in a parking lot on Baker Street in West Roxbury, Massachusetts. Anti-gay slurs, "sexual writing", and swastikas covered his body.
If anyone has more information, please send me an email.
UPDATE: It was a prank.