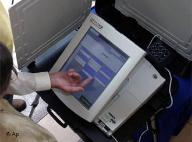 This week's election marked the first widespread use of electronic voting machines, and not without glitches. In some cases, general confusion and unfamiliarity with the technology led to long delays. In other cases, a significant number of votes appear to have gone missing due to malfunctions with the machines. In some close races, like Virginia, recounts were necessary, and at least one Florida county is calling for re-votes.
Sony released a paltry number of its latest PlayStation game console, PS3, in Japan this week. Eager gamers waited in line for hours, and most did not get their hands on the coveted $500 toy (though, they could always experience it vicariously through Gizmodo). The PS3 is released here in the States on November 17th, and is likely to be the "luxury" version of the three big game consoles that come out this fall. Said Tom Russo, editorial director at the G4 Games cable television network: "November is going to be the most exciting month for video games for probably the next five or six years."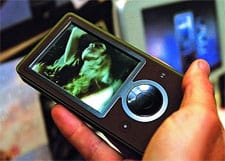 In an unexpected move by Microsoft as they make aggressive moves into the portable music player market, a share of the revenues of each Zune player sold will go to Universal Music Group. The recording company will also earn money on the sale of individual songs and albums, just as it does with iTunes. While Microsoft hopes that the deal will give them more leverage with music and artist promotions, Universal hopes it will make up for some of the loss it has taken with pirated downloads. Said Universal Music Group Chairman and CEO Doug Morris: "The only factor was that we feel that there's a great deal of music that's (stored) on these devices that was never legitimately obtained, and we wanted to get some sort of compensation for what we thought we're losing."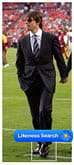 Tom Cruise might have been caught making yet another suspicious grin at an orchestrated public appearance, but those shoes he's wearing look HOT. Where can you get yourself a pair? A new search engine called Like.com aims to aid in that scenario. It lets you search based on an image rather than a keyword, in order to find like items that are available for sale.
A civil case filed by the United States against a European online gambling franchise was settled this week.
Under the agreement, BetOnSports.com can no longer accept bets from the
United States, and must place advertisements in major newspapers
informing people that online gambling is illegal. Recently Britain's Secretary of State for Culture Media and Sport publicly criticized the United States' prohibition of online gambling.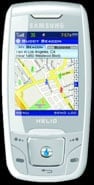 A new cell phone by Helio allows you to use GPS to track where a contact is located. The Samsung handset, called Drift, is pre-loaded with Google maps, which plots where your contacts are located and lets you place a call when you see that a pal is nearby.
People who are into Fantasy Football are obsessively into Fantasy Football. But for the Capitol Hill pageboy in us or the daytime drama-loving nelly boy, where do we go to get competitive with the niche knowledge we've amassed? Fantasy Congress and Fantasy Soap. In the former, players draft a team of legislators and earn points as their bills get passed in Congress. In the latter, players earn points by predicting such dramatic moments as a face slap or a monologue from their favorite characters.
Daniel Williford is our TowleTech correspondent.

You can visit him at his blog, Until Today…