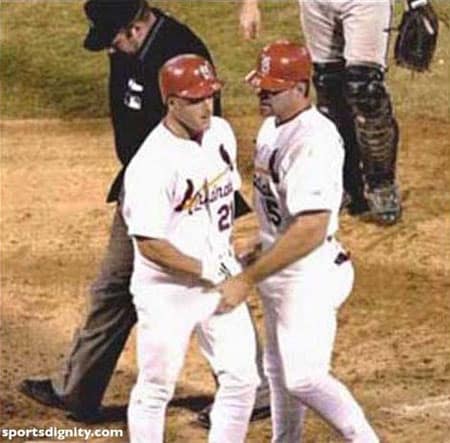 And now, something a little on the lighter side.
We neglected to celebrate the 2006 World Series champs, the St. Louis Cardinals, so consider this a brief tribute. I'm not sure when this shot (sent in by our reader Joe) was taken (probably not during the series), but there's no doubt that to win a World Series it does take a special kind of teamwork and camaraderie.
And remember, Missouri is the "Show Me" state.
Players pictured are pitcher Jason Marquis and center fielder Jim Edmonds.