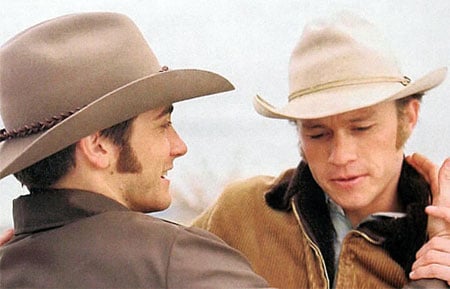 At the time of this posting, the hat worn by Jack Twist in Brokeback Mountain has passed the $5,000 mark, with five days still to go. Proceeds benefit Variety Children's Charity of Southern California.
I just learned that the jacket Ennis wore is also up for auction, and compared to the hat it's a steal right now for just over $1,000. This auction goes to benefit L.A.'s Outfest film festival.
And if you've been wondering what the man himself has been up to (and I know some of you have), he was spotted earlier this week giving a shout-out to the Texas Longhorns.