Tony Blair on celebrity Bee Gee holiday in Miami. Tory Shadow Transport Secretary: "The trouble is that the Prime Minister does not appear to understand the damage his antics do to the reputation of politics in general, and that does no favours for any of us."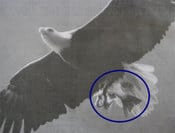 Bald Eagle spotted carrying fish in New York City.

United States to spend a year considering whether to place the polar bear on endangered species list as it suffers from loss of Arctic ice due to global warming: "Still, it will take at least another year of official study before the White House makes any decision on the polar bear, so Bush's admission is a small one indeed. But with even the Republican base shifting gears on global warming — it's no accident that the White House announcement came the day after more than 85 Christian evangelical leaders signed a statement urging the federal government to issue mandatory limits on greenhouse-gas emissions — even this obstinate administration may be getting the message that its inaction is unpopular and unsustainable."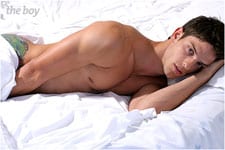 The sexiest Brazilian of 2006 is…

And meet the celebrity criminals of 2006.

Operation Save America protests in front of Bentonville, Arkansas Wal-Mart, attacking store for disobeying "godly principles" of founder Sam Walton by "promoting homosexual sodomy and the killing of [God's] children." Wal-Mart responds: "Everyone has their own opinions and our focus is on serving our customers. Just as importantly, respect for the individual is one of the core values that has made us into the company we are today. We take pride in the fact that we treat every customer, every supplier and every member of our individual communities fairly and equally."