American Family Association unleashes attack dogs on Sears for running pro-gay ad on LOGO.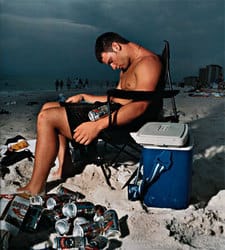 Guys Gone Wild: Gay Spring Break to get official welcome in Key West. Photo from Nathaniel Welch's Spring Broke available in our gift store…

USA was bugging Diana's phone on the night of her death, according to a report by former Metropolitan police commissioner Lord Stevens: "In a move that raises fresh questions over transatlantic agreements on intelligence-sharing, the surveillance arm of the US has admitted listening to her conversations as she stayed at the Ritz hotel, but failed to notify MI6. Stevens is understood to have been assured that the 39 classified documents detailing Diana's final conversations did not reveal anything sinister or contain material that might help explain her death."

University of Vermont suspends fraternity for anti-gay hazing: "Phi Gamma Delta is accused of serving drinks to underage students and making prospective members wear cowboy outfits while they were taunted with homophobic language during a party that had a theme based on the gay-themed movie 'Brokeback Mountain'."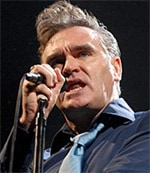 Morrissey can still pack em in at Wembley.

Peru sees first same-sex union under auspices of British embassy: "Although the legal union between two adults of the same sex is not permitted in Peru, the couple was able to legally validate their partnership under British law. Peter Goad, a British citizen, and Marco Bretoneche, his Peruvian partner, both 42 years old, were wed last Thursday according to Mhol. 'Let this marriage serve as a precedent to Peru and let our union be recognized under the eyes of Peruvian law. We have the right to happiness, respect, and legal equality,' stated Bretoneche in a statement released by Mhol."

Lake Tahoe wants to see gays on the slopes, money in the bank.