Website MediaTakeOut claims that a player who frequently hangs with model Tyson Beckford recently shocked his family with the confession that he's gay: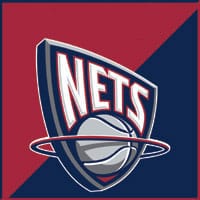 MediaTakeOut: "And what's more shocking, tells our source, is that the NBA player has entered into a romantic relationship with one of his childhood friends. The tipster explains, 'the two boys were friends since childhood … when [the player] went to the NBA, he brought along [the friend] as a personal assistant.' The tipster added, 'I don't know how to feel, I love them both but something doesn't seem right about them being together like that.'
And the source tells MediaTakeOut.com that the NBA star's relationship with his former pal appears to be serious. The source explains, '[the player] could have kept it quiet and nobody would have suspected. He came out because he wanted us to accept his relationship.' The source added, 'those two have been friends for many years .. if their relationship is anything like their friendship, its got to be serious.'
At this point, there's little to back it up, but MediaTakeOut promises that "the NBA is about to be rocked" by the news. We'll see.
NBA Player Comes Out of the Closet [mediatakeout] (via deadspin)