Yale tennis team under fire for alleged initiation activites: "During dinner on Nov. 10, team members wearing women's underwear and fishnet stockings posed as members of the Sigma Alpha Epsilon fraternity and entered several residential college dining halls, where they sang and danced on tabletops, students who saw the incident said. The witnesses said the team's initiates had signs on their backs that read, 'I'm a fa**ot. Insert Here.' The captain of the men's tennis team could not be reached for comment last night, but Director of Athletics Thomas Beckett said his department is investigating the incident."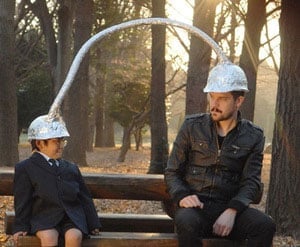 Brandon Flowers wants to read your mind!

Gay man jailed in Nigeria for wanting sex with a man; tells court: "It is the work of Satan but I promise that I will not do it again."

Jonathan Plummer, the ex-husband of author Terry McMillan, says he plans to write a tell-all about the couple's bitter marriage and divorce. Said McMillan: "He is like a f***ing Duracell, and I want him out of my f***ing life, and he won't let me out of his life. I can't live like this."

Isn't it time gay people were part of the marriage discussion?

Scientology leaders have reportedly dubbed Tom Cruise the religious sect's "Christ" figure: "Tom has been told he is Scientology's Christ-like figure. Like Christ, he's been criticised for his views. But future generations will realise he was right."

Pop phenom Mika ships in Freddie Mercury's piano for acoustic recording of "Grace Kelly": "He felt totally inspired. He felt the spirit of Freddie surround him and Mika said he felt more creative than he ever had."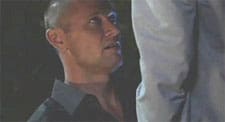 Former Melrose Place hunk Grant Show offers another dude his services on Dirt…

Lance and Reichen on the outs? Malkin: "The latest from the slopes of Sundance has it that they've called it quits. This is not the first time that the lovebirds of eight months have broken up. This time around, Bass showed up solo at last night's Blender Sessions party at Tao. Later on, a source spotted him sulking at a party at the Village at the Lift's Heineken Lounge. Bass left the bash around midnight after hanging there for a measly twenty minutes, the party-goer says. Another source reports that Lemkuhl is still in Park City, but has told friends he is cutting his trip short. He says he wants to get on the earliest flight out tomorrow morning."