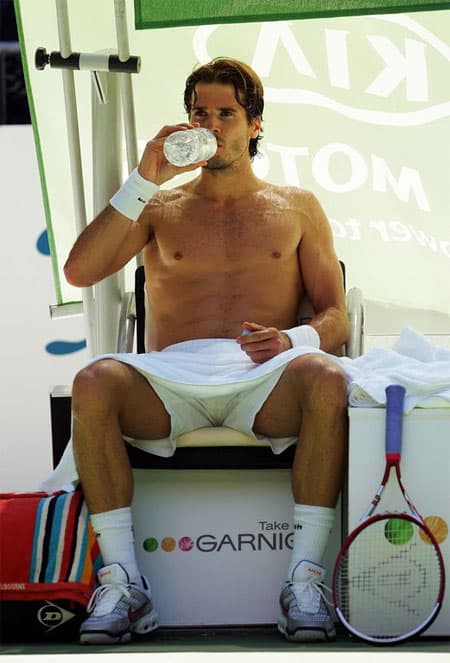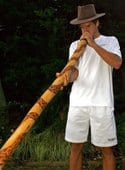 German 12th seed Tommy Haas has kept his hopes alive this week in the Australian Open. Today he beat world No.3 Nikolay Davydenko in five sets (6-3 2-6 1-6 6-1 7-5).
Haas, who was looking in fine form at a Monday match against Argentinian David Nalbandian on Monday (above), took time after today's match to show off his skill at the didgeridoo while wearing an Australian Akubra hat.
He'll face either Spain's Rafael Nadal or Chile's Fernando Gonzalez on Friday.
More shots after the jump…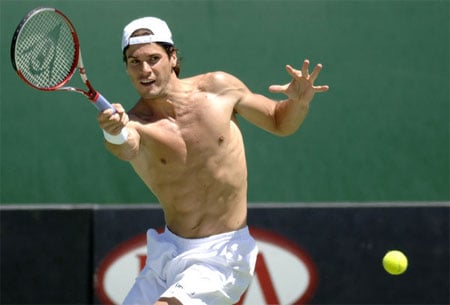 You may have missed…
Sportrait: Croatian National Water Polo League [tr]
Sportrait: Zack Fleishman [tr]
Sportrait: Tom Brady [tr]
Alleged Self-Sportrait: Jeff Reed [tr]