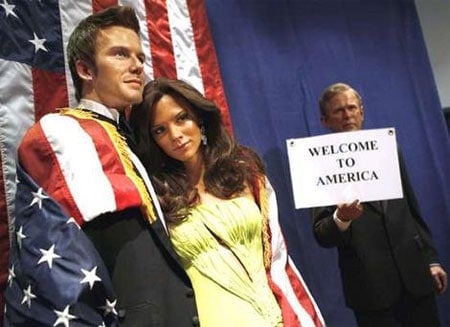 British cheese meets American cheese, and earns notice in the Washington Post.
"The figures, imported from London, will be on display for two weeks. Their appearance was in honor of the real Beckhams' hotly anticipated move to the United States in the spring, and took place to the strains of Neil Diamond's 'America,' the museum said."
I believe these are the same Beckhams that were violently assaulted by a spectator over the 2004 holiday season while they were pretending to be Joseph and Mary.
Perhaps that's why they left England.
You may have missed…
Manger-gate Continues… [tr]
David Beckham Coming to America; Signs with L.A. Galaxy [tr]