Not to dwell on the recent Tim Hardaway story, but I hadn't posted this, and didn't want it to slide by.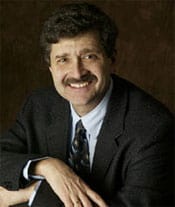 Michael Medved: "Hardaway appropriately apologized for his harsh remarks, but many (if not most) Americans no doubt share his instinctive reluctance to share showers and locker rooms with open homosexuals. That reluctance also explains the controversial Defense Department policy that prevents out-of-the-closet gays from serving in the United States military."
Thus starts the conservative columnist's recent item on the Hardaway comments which perpetuates a set of twisted generalities truly astounding in their sexism and bigotry. Here's a bit more:
The much better analogy for discomfort at gay teammates involves the widespread (and generally accepted) idea that women and men shouldn't share locker rooms. Making gay males unwelcome in the intimate circumstances of an NBA team makes just as much sense as making straight males unwelcome in the showers for a women's team at the WNBA. Most female athletes would prefer not to shower together with men not because they hate males (though some of them no doubt do), but because they hope to avoid the tension, distraction and complication that prove inevitable when issues of sexual attraction (and even arousal) intrude into the arena of competitive sports.

Tim Hardaway (and most of his former NBA teammates) wouldn't welcome openly gay players into the locker room any more than they'd welcome profoundly unattractive, morbidly obese women. I specify unattractive females because if a young lady is attractive (or, even better, downright "hot") most guys, very much including the notorious love machines of the National Basketball Association, would probably welcome her joining their showers. The ill-favored, grossly overweight female is the right counterpart to a gay male because, like the homosexual, she causes discomfort due to the fact that attraction can only operate in one direction. She might well feel drawn to the straight guys with whom she's grouped, while they feel downright repulsed at the very idea of sex with her.
There's more where that came from. Check out the rest of the column here.
OF course, Medved's generalities were disproved last week by the players themselves. But Medved seems to have really thought through those locker room scenes with intense concentration, right? Makes you wonder.
Where Tim Hardaway Was Right [town hall]
Related
Tim Hardaway's Gay Spinout: North Miami Mayor, All-Stars React [tr]
Tim Hardaway's Gay Hate Speech Brings Swift Reaction [tr]
Former NBA Star Tim Hardaway: "I Hate Gay People"[tr]