Continental Basketball Association relieves Tim Hardaway of his duties.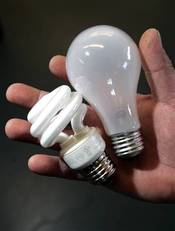 In bid to cut greenhouse gases, Australian government plans to phase out incandescent light bulbs within three years: "Turnbull said the banning of incandescent bulbs would help trim 800,000 tons from Australia's current emissions level by 2012 and lower household lighting costs by 66 per cent."

300 rally with Candace Gingrich at Indiana Statehouse to demonstrate against amendment that would define marriage as between a man and a woman. Gingrich: "You know what? Same-sex marriage already is illegal in Indiana, but it's the second part of this that they (proponents) don't want you to know anything about, that they want you to ignore. They don't want you to dig into the second part of the amendment because it could harm not just gay Hoosiers, but all Hoosiers." According to the Indy Star "The amendment's first sentence defines marriage as between a man and a woman. The second says neither the constitution nor state law can be construed as giving 'the legal incidents' of marriage to unmarried couples or groups."

Sirius and XM Satellite Radio announce plans for $4.6 billion merger.

Sarah Silverman's neighbors Steve and Brian not your typical TV gays.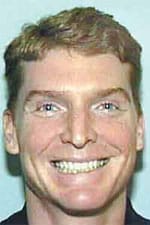 Creepy: Court martial begins for Air Force officer accused of drugging and raping four men and attempting to rape two others: "Prosecutors told Col. Thomas Cumbie, the military judge, that the victims described experiences similar to the effects of gamma-hydroxybutyrate, or GHB, also known as the date-rape drug. Prosecutors said the men met Taylor at bars, had drinks and then blacked out."

A Q&A with the founder of Wikipedia, Jimmy Wales.

John McCain slams Rumsfeld: "We are paying a very heavy price for the mismanagement – that's the kindest word I can give you – of Donald Rumsfeld, of this war. The price is very, very heavy and I regret it enormously. I think that Donald Rumsfeld will go down in history as one of the worst secretaries of defense in history." Although what he said upon Rumsfeld's retirement was far different: "While Secretary Rumsfeld and I have had our differences, he deserves Americans' respect and gratitude for his many years of public service."

QueerCents announces weekly series intended to guide gays and lesbians through tax season.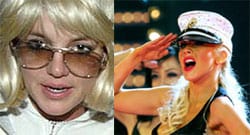 Two female pop stars choose divergent paths.

Early-rising amateur astronomers can spot a nova with the naked eye right now if you look hard enough.

Italy's government in closed-door sessions with the Vatican over draft bill giving legal rights to same-sex and unwed couples: "The meeting, at which Bertone and other prelates met Italian Prime Minister Romano Prodi, President Giorgio Napolitano and other officials, was a regular diplomatic event but was the first since the disputed bill was proposed earlier this month. Pope Benedict has accused political 'lobbies' of damaging the family. 'Divorce and free unions are on the rise, meanwhile adultery is viewed with an unjustifiable tolerance,' he said on Saturday."