Earth's temperature record "smashed" in January: "The temperature of the world's land and water combined — the most effective measurement — was 1.53 degrees Fahrenheit warmer than the 20th-century average of 53.6 for January, breaking the old record by more than one-quarter of a degree. Ocean temperatures alone didn't set a record. That didn't just nudge past the old record set in 2002, but broke that mark by 0.81 degrees, which meteorologists said is a lot, since such records often are broken by hundredths of a degree at a time."

Al Gore announces "Live Earth" concerts.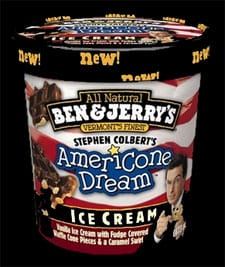 Stephen Colbert gets his own flavor of Ben & Jerry's, Americone Dream. Colbert: "I'm not afraid to say it. Dessert has a well-known liberal agenda. What I hope to do with this ice cream is bring some balance back to the freezer case."

Boy band tycoon Lou Pearlman on the run from the FBI? Idolator: "There are now 16 suits pending against Pearlman, seeking a total of $134 million. His alleged transgressions are hard to encapsulate–the Orlando Sentinel has an entire Pearlman archive–but one of the most pressing accusations is that he was running an ambitious Ponzi scheme to bilk investors. Considering the scope of the investigation, we're sure Pearlman will show up soon; in fact, we're guessing you can find him right now at some undisclosed Disney nightclub, where he's eating fistfuls of Mars bars and asking the waiters if they can hit a mid-range falsetto."

We win. Keith Olbermann gets "second term" at MSNBC. Contract renewed for four more years.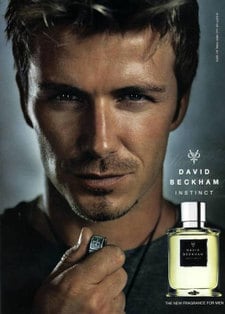 David Beckham acts on Instinct.

Hallmark to release line of cards referencing sexual orientation: "Hallmark Cards Inc., which has built its $4.2 billion empire on sentiments for life's happier times, is releasing a new line of cards that will speak to those and other situations that the company says have either been ignored by greeting card companies or received only a smattering of attention from niche players…No topics were off-limits, said company spokeswoman Rachel Bolton, noting two cards that could be sent to gay people who have disclosed their sexuality. The cards don't directly refer to homosexuality, only extolling the person to 'Be You' or 'This is who I am' or featuring a rainbow, a symbol of gay pride."

Gay ski week at Whistler: a photo gallery. (via slog)

Hundreds rally for gay rights in Maryland after state legislators introduce two amendments to ban gay marriage: "When people have to leave the nation of their birth to participate in a basic right of citizenship, we do not have equal justice under the law. When there is hesitation about marriage equality, when there is discussion of setting up a separate but equal — but unequal — system, we do not have equal justice under the law. And we will be here until we get full equality under the law."

Domain name timhardawayisgay.com for sale on eBay. Bargain.