Moscow gay pride organizers sue Mayor Yuri Luzhkov for branding the event "satanic": "The Moscow mayor insulted me not only as a co-organizer of the gay pride parade he illegally banned, but also as a citizen and a believer. The term 'satanic' is insulting and negative both in the secular and religious meaning."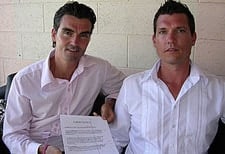 Hate campaign targets gay couple planning $50 million real estate development in Tasmania. Pamphlets warn townspeople of "influx of Sydney gay men" and urge them to "think of your children".

Yes, more Pete Wentz: naked more often than not.

Seattle Storm owners have donated over $1 million to gay hate group: "Sonics/Storm co-owner Tom Ward has contributed $475,000 to Gary L. Bauer's Americans United to Preserve Marriage. And another Sonics/Storm co-owner, Aubrey McClendon, contributed $625,000. Both men made their first contributions to the group, $250,000 a piece, on September 8, 2004—the day after the group was formed."

Gay couples make pilgrimage to Austin, Texas to request marriage licenses. Requests denied.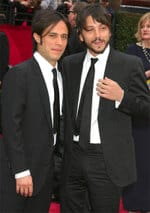 Hunting down the men on Oscar's Red Carpet.

Polish monks performing "YMCA" outrages monastery officials: "Starting with Gregorian chant, the video explodes into "YMCA" as the monks discard their traditional brown hooded cloaks. 'I know who did this clip,' the 'Przeor' of the Dominican monastery in Krakow Adam Sulikowski told the daily newspaper, Gazeta Wyborcza. 'It was very wrong.' However, many Polish people are reported to have thought the video to be very funny. But some Polish politicians from the League of Polish Family Party have said the film is 'scandalous and promotes homosexuality inside the Catholic Church'." (video)

Basic Instinct 2 sweeps the Razzie Awards…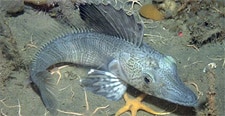 As global warming thaws the Antarctic ice pack, vast underwater habitats and new species are being revealed for the first time. "Among the most mysterious places on Earth…"

Faced with a growing number of homophobic threats as well as vandalism, British pub owners bring in the police to show their patrons they can go to them in confidence.

Testimony ends in "That's so gay" trial…

Homophobia in general appears to have taken a downturn in Chile, while violent anti-gay attacks are on the rise, according to new statistics.