In the latest attempt to save Laguna Beach's Boom Boom Room, the longtime cornerstone of gay nightlife in that SoCal getaway, community activists hauled 1,200 pages of signatures into a City Council meeting on wheelbarrows. They collected 6,000 signatures from supporters hoping to protect the landmark.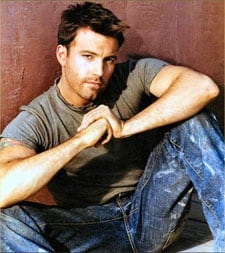 Ben Affleck on his recent colonic irrigation: "I lost my virginity all over again that day, in so many ways. I don't think I will be having it done again."

Clear Channel rejects billboard for Focus on the Family's "ex-gay" conference Love Won Out in Phoenix. The billboard was to read: "I questioned homosexuality: Change is Possible, Discover How."

Man held after threatening youth and program staff at gay center in Berkeley, California: "The man allegedly kicked in the Pacific Center's glass front door in Berkeley and sent four e-mail death threats over the past three weeks, said Berkeley police spokesman Ed Galvan." The man allegedly participated in youth programs at the center 10 years ago.

Oprah Winfrey to make guest appearance on Ellen on February 22.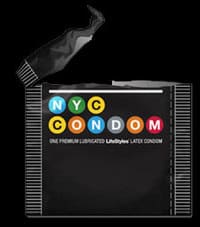 Make love on a real train: New York City Department of Health and Mental Hygiene launches its own brand of mass transit-themed condoms.

Valentine's Hell: Passengers held hostage on Jet blue for 10 hours.

Activists at Rhode Island statehouse gay marriage rally unveil series of bills that would give gays and lesbians many of the rights of married couples: "One bill would protect same-sex couples from being forced to testify against each other in court. Other proposals would allow gay spouses to take family leave from their jobs and grant gay men and women the legal authority to make funeral arrangements when their partners die. Gay marriage supporters said the new incremental approach reflects the stated opposition to gay marriage from Democratic leaders in the House and Senate, as well as from Republican Gov. Don Carcieri."