Police have found the man they were seeking in the murder of gay porn producer Bryan Kocis, and the man, a gay escort who goes by the name Harlow, says he does not know Kocis and told the Scranton Times-Tribune that he was "freaked out" that his photo was part of a murder investigation.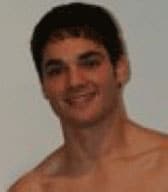 Harlow spoke to the Wilkes-Barre Times Leader: Clients will call me or send me a text message saying they've seen my picture on a Web site, and that I'm offering services in Atlanta. I've seen my body but my head was cropped out and someone else will put their head in. It seems here that somebody is playing a sick joke or something. That picture they are using, I've used everywhere. It's my cover picture."
According to the TL: "Kocis, 44, told an associate he was meeting the man in the photo at his Midland Drive home at 7 p.m. Jan. 24 to discuss a modeling job for Cobra Video. Kocis owned and operated Cobra Video, a production company that produces and sells gay pornographic movies. About 90 minutes after the scheduled meeting, firefighters responded to a report of a fire at the Kocis home. Kocis' body was found on a couch. The coroner ruled he died of multiple stab wounds to the front torso and neck and was dead before the fire started."
Harlow claims he was with a client in his hometown of Virginia Beach the night Kocis was killed.
Male Escort: I don't know victim Kocis [wilkes-barre times leader]