Remember the tragic rest stop killing of Michael Sandy last October? One of his killers may be out on $1.3 million bond as early as tomorrow. Clarence Patton, executive director of the New York City Gay and Lesbian Anti-Violence Project: "None of us have any idea how he will do out on bond, but we do know that when a very young man is facing a very serious sentence for murder there is a disincentive for him to stick around."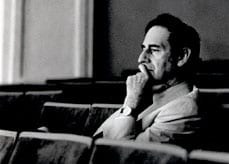 Opera great Gian Carlo Menotti died on February 1st, at age 95: "Menotti's Met credits also included staging the 1980 production of Manon Lescaut, as well as the staging and libretto for Samuel Barber's Vanessa, in 1958. Menotti's relationship with Barber was the most important and enduring of his life; the two composers met during their student days at Curtis and shared a home in Westchester county, NY, for many years."

A very cool set of photographs documenting the construction of the Crazy Horse monument in South Dakota.


Mossy: The most beautiful woman in the world?

Nepal issues historic citizenship papers recognizing Chanda Mausalman as both male and female: "Mausalman, who prefers to be referred to as 'she', has had no sex change surgery or treatment. 'This is a very significant step forward for all transgender people,' Pant said. 'This is the first case of a transgender getting the citizenship certificate.'"

The case of the unhinged astronaut.

Gay man in Maryland in legal battle against late partner's family over burial site: "Kevin-Douglas and Russell purchased the gravesite near their childhood homes, and Russell's body was buried there after his death. The two bought the gravesite with the intention that Kevin-Douglas would be buried next to Russell. Russell's parents, who never accepted their son as he was, decided to challenge Russell's will in the Maryland court system. They want to have their son's body moved to the family cemetery, a Baptist cemetery."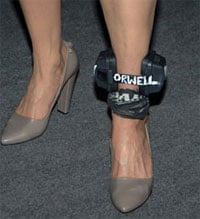 Shameless accessorizing: Michelle Rodriguez hits the Marc Jacobs show in prison anklet.

New York law firm Sullivan & Cromwell strikes back at former associate Aaron Charney, who filed a lawsuit against the firm alleging retaliation and discrimination: "S&C filed its own suit in New York state court Thursday against Charney, claiming his discrimination suit is part of a 'malicious public relations campaign' that has allegedly included the leaking of 'confidential information.' The complaint, filed by Zachary Fasman and Allan Bloom at Paul, Hastings, Janofsky & Walker, requests unspecified monetary damages and asks for the return of documents, including those pertaining to clients, pertaining to S&C and those that are attorney work product."