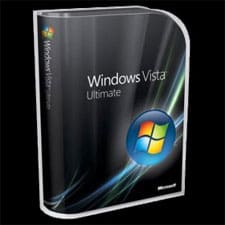 The big news of the week was the release of the long awaited Windows Vista, the first major upgrade of the Windows operating system in years. Microsoft says that the new version will offer better security, richer entertainment features, and a whole new look, among the long list of new features. The full version and the upgrade are both available in a confusing array of versions, but new computers will now begin shipping with Windows Vista rather than XP. MSNBC offers a review of the new Windows experience and Newsweek this week interviewed Bill Gates, who seemed more than a little defensive about accusations that Vista is a Mac OSX copycat: "You can go through and look at who showed any of these things first, if you care about the facts. If you just want to say, 'Steve Jobs invented the world, and then the rest of us came along,' that's fine."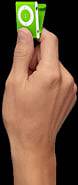 The iPod Shuffle was dressed up in an array of new colors. Hello, orange!
Yahoo announced that they would create 100 "Brand Universe" mini-sites that will focus on a particular topic, such as Nintendo Wii, The Office, or Transformers — the movie. The pages mostly pull content from other sites, such as De.lico.us, Flickr, and Yahoo Groups, and are designed, according to a Yahoo executive, to "connect the dots" around a particular topic. No word yet on when they will get around to improving their search engine.
The Bloggies — that zeitgeist of the year's blogosphere — will accept votes until 10pm (EST) tonight!
The controversial Google Books program took yet another turn this week, when Google gave clues that they will soon be selling access to the fully digitized versions of books they have scanned.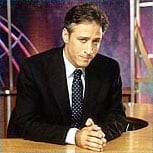 Viacom, which last year began working with Google to release clips of programming from MTV, Nickelodeon, Comedy Central, and Logo, demanded today that Google remove all its content from YouTube. The company said that technology that would identify and pull unauthorized copyrighted content from the site has yet to be put in place as promised, and also alleged that Google does not fairly share profits from the content. "YouTube and Google retain all of the revenue generated
from this practice, without extending fair compensation to the
people who have expended all of the effort and cost to create
it," Viacom said. "The recent addition of YouTube-served
content to Google Video Search simply compounds this issue."
Meanwhile YouTubers whose amateur clips get viewers in droves will be soon able to profit from their fame, according to a statement this week from YouTube confounder Chad Hurley. "We didn't want to build a system that was motivated by monetary
reward. When you start giving money to people from day one… the
people you do attract will just switch to the next provider that's
paying more," he said. "We feel we're at the scale now that we'll be
able to do that and still have a true community around video."
Daniel Williford is our TowleTech correspondent.

You can visit him at his blog, Until Today…