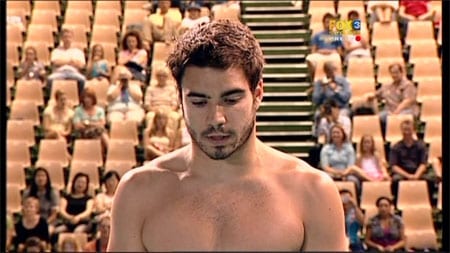 This one's for the Alexandre Despatie fans out there. The French-Canadian diver fetched the silver medal with his partner Arturo Miranda in the men's three-metre synchronized diving final at the world aquatics championships in Melbourne yesterday.
Despatie says he is fully recovered from a neck injury that kept him from competing for over a year.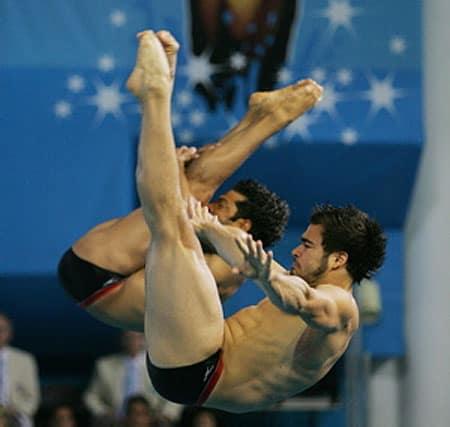 In November, however, he was recovered enough to teach show gay Canadian Commentator Rick Mercer the way off the high platform.
You may have missed…
Aquamen: Alexandre Despatie Scores Perfect 10 in Quebec [tr]
Video Sportrait: Alexandre Despatie [tr]
(top image source)