Anti-gay group MassResistance taking predatory photos of gay youth? More…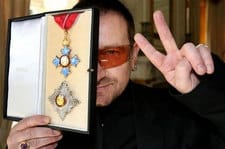 Bono is knighted. Just don't call him Sir.

Saudi King Abdullah publicly condemns "illegitimate foreign occupation" of Iraq. Crooks and Liars: "Wow, talk about Bush really losing his base."

Winner or loser? Kevin Federline to walk away with a cool million in Britney Spears divorce settlement.

Daily Kos on the threatened Bush veto: "Bush's veto sends troops to Iraq without rest, without armor, and without training. No president in American history has ever abandoned troops in the field to die. But George W. Bush is about to show you he's "man enough" to do it, just to prove he can."

Patti LuPone to headline Gypsy revival in New York. Arthur Laurents to direct.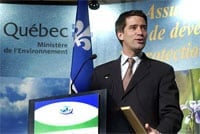 Openly gay Parti Quebecois leader Andre Boisclair criticized after party has worst election showing in decades: "PQ Leader Andre Boisclair is openly gay and his sexuality became an issue during the campaign when a radio host proclaimed the PQ 'a club of fags' and said local factory workers wouldn't vote for a gay leader." Candidate Rachel Gagnon: "We have to ask ourselves whether Quebecers, generally, are ready to live with homosexuality."

American Family Association pissed that Allegheny College is holding a two-day colloquium that begins today on gay, lesbian and transgender issues.

More reasons to love Dolly Parton: "When I have sex with my husband these days, I fantasize I am with someone like Keith Urban or a petite, hot young woman."

Lesbian journalist Kay Longcope, who started the Texas Triangle newspaper when she moved to Austin in 1992, has died of pancreatic cancer.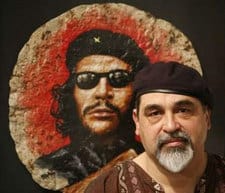 Tortilla artist Joe Bravo is a sensation in Mexico, breaking gallery attendance records.

Australia's first gay cruise hit by drug bust: "Police and sniffer dogs inspected all passengers before boarding and five people were detected with drugs on them. A 38 year-old Surry Hills man was found with 20 tablets and charged with supply, while three others – a 26 year-old from Wantirna in Victoria, 35 year-old from Glenmore, Victoria and a 37 year-old from Darlinghurst – were charged with possession of GHB, speed and LSD. A fifth man, 55 years-old, was cautioned for possessing a gram of cannabis."

Video highlights from the Sampson hearing on the firing of U.S. attorneys.

Madonna plans retrospective of her 25 years in show biz: "The singer also mentioned that she would love to throw a party for all of her friends that would, 'celebrate all the designers', such as Jean Paul Gaultier and Christian Lacroix, who have created famous and groundbreaking designs for Madonna over the years."

Conservative groups in Minnesota fighting gay hospital visitation rights: "What we object to is the creation of these domestic partner statuses, which is really marriage by another name and that's what we see they are attempting to do."