A bill that would have banned gay people and unmarried couples from adopting children or becoming foster parents that had passed a Senate vote by 20-7, failed in a voice vote in the House Judiciary Committee on Tuesday.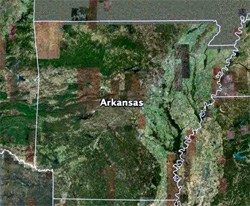 "The bill is a response to a June 2006 state Supreme Court decision upholding a lower court ruling that struck down a state regulation banning gays from becoming foster parents. Pulaski County Circuit Judge Timothy Fox ruled in December 2004 that in imposing the ban the state Child Welfare Review Board overstepped the authority granted by the Legislature. After the ruling, the state stopped asking prospective foster parents about their sexual orientation. [The bill's sponsor Sen. Shawn Womack, R-Mountain Home] testified Tuesday his bill would not be unconstitutional."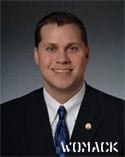 An "expert" licensed counselor who argued that gays cannot provide a stable environment was brought in and challenged by Rep. Kathy Webb, D-Little Rock, who asked if he had read research from the American Academy of Pediatrics and the American Psychiatric Association that argues just the opposite.
In response, the counselor said that it was hard to get an opinion from either side that wasn't biased.
Said Womack, in response to the bill's failure: "I suspect a lot of (lawmakers) will get phone calls over the next few days, and a lot of House members will be upset that they didn't get a chance to vote on this."
The Williams Institute at the UCLA Law School released the results of a study yesterday that said banning adoptions by gay and lesbian couples would cost the U.S. foster care system $130,000,000. (PDF)
$130 million per year.
Why will it cost so much? Dan Savage explains: "Because there are already half a million children in foster care right now, and 100,000 children waiting to be adopted. Gays and lesbians are often willing to adopt children that same-sex couples are not: older children, infants with HIV, children with drug and alcohol exposure. Remove same-sex couples from the pool of potential adoptive parents and more children will remain in foster care longer. Some will remain in foster care forever."