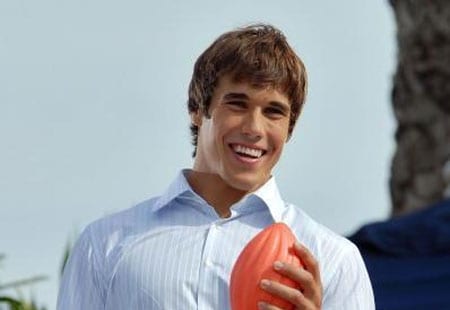 I'm sure some of you have been wondering what former Notre Dame Quarterback and Bruce Weber pin-up Brady Quinn has been up to since the college football season ended and he lost the Heisman. He's been preparing for the upcoming NFL draft and last week participated in the NFL Combine in Indianapolis.
The combine provides an opportunity for coaches, managers, and owners of pro teams to get a closer look at what they might be purchasing in the coming year. A football meat market, shall we say.
After this quick study, yeah, I think I'd let Brady play for our team.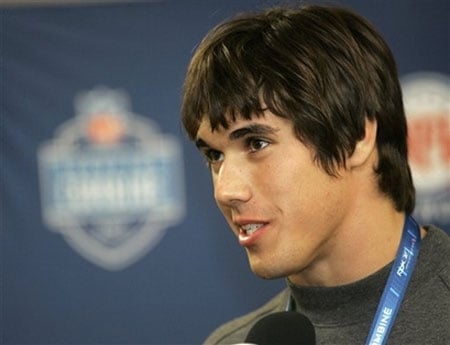 You may have missed…
The Brady Quinn Flex and Stretch [tr]
Sportrait: Brady Quinn [tr]
(caps source)