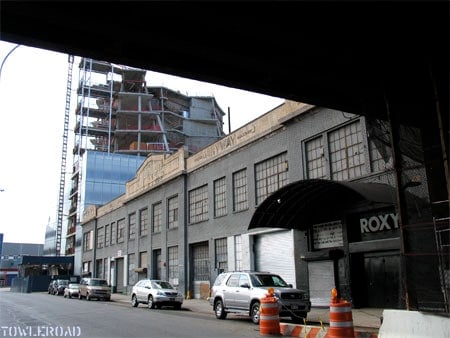 After 16 years at the epicenter of Manhattan's gay clubland, the Roxy nightclub will be shuttering for good this Saturday night. New York's Next Magazine celebrates the club's storied past: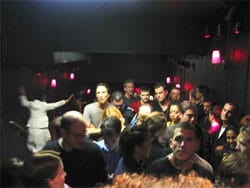 "After a stint in the late-'80s as het-heavy Club 1018, Roxy was back, and welcomed the gays on February 3, 1990 with Lee Chappell and David Leigh's Locomotion party, which began a two-year craze reminiscent of Studio 54 featuring DJs such as Dmitri from Deee-Lite, Sister Dimension, Tennessee, Larry Tee and Dynell. Mixing in with the crowd of queens and queers were celebrities such as Marc Jacobs, Elton John, Jean-Paul Gaultier, Sylvester Stallone, Kate Pierson, Boy George, an incognito Madonna, Grace Jones, even supermodels Linda Evangelista and Christy Turlington riding scissor sister-style on the dancefloor's iconic swing. 'When songs like 'Peace in the Valley' were the hot jams, it seemed like Roxy was a gigantic gay love-fest,' recalls drag legend Lady Bunny. The re-christened Roxy became a bright spot in a gay nightlife map devastated by AIDS. It became a beacon of celebration amidst despair. People were ready to party again."

The far west side of Manhattan is seeing a building boom these days. Increasing real estate values and projects like the elevated High Line park have spelled doom for places like the Roxy, which will soon meet its fate in the form of a wrecking ball.
However, most agree the Roxy has seen its day, including promoter John Blair, who tells Next: "It was a phenomenon. It was the right people, the right place and the right time. We can't just pluck it up and move it elsewhere. It's an exciting time for something new."
But don't expect anything less than a mob if you head out this Saturday night to bid it farewell.
You may have missed…
Madonna at the Roxy [tr]