Hillary Clinton learns her salute: "For Mrs. Clinton, exhibiting a command of military matters is not just about learning from her husband's experience. It could be vital to her, as a woman seeking to become a wartime commander in chief, to show the public that she is comfortable with military policy and culture — and with the weight of responsibility that accompanies life-and-death decisions."

Patti LaBelle and Jennifer Hudson stole the show at this year's GLAAD awards. LaBelle: "I didn't know you were this nice. I thought you were a bitch."

New York's Black Party: a wholesome romp.

Global warming may kill certain climates and create entirely new ones: "Species living in tropical areas may be less able to adapt, he said, adding that that is speculative and needs further study. Areas like the Southeastern United States and the Arabian Peninsula may also be affected, the researchers said. And they said mountain areas such as in Peruvian and Colombian Andes and regions such as Siberia and southern Australia face a risk of climates disappearing altogether. That doesn't mean these regions would have no climate at all — rather their climate would change and the conditions currently in these areas would not occur elsewhere on Earth."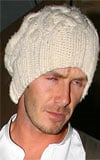 The Beckhams' wild night with Diddy.

Stepford Wives museum director claims harassment from gay colleagues who wanted her to resign: car vandalism, threatened with poisoning, being forced to look at graphic gay photos, and being poked in the eye.

YouTube announces first annual Video Award winners. Here are the videos…

Cleaning day: Mario Lopez has some junk in the trunk, er, garage.

Cute video of the week: tapir gets a massage. I get relaxed just watching it.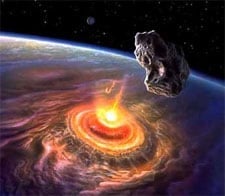 Deep impact: U.S. and China at most risk for damage from wayward asteroid. "The team focused on smaller asteroids because they hit the Earth more frequently. An asteroid a few hundred metres across hits the planet about once every 10,000 years, on average, while those larger than 1 kilometre hit only every 100,000 years or so. Small asteroids are also harder to spot. 'We're more likely to be hit by one without much warning,' Bailey told New Scientist. Using maps of population density, the researchers charted the places likely to suffer the most casualties. As might be expected, countries with large coastal populations turned out to be most vulnerable, with China, Indonesia, India, Japan and the US in the top five spots."

Capote producer Michael Ohoven sues fellow producer William Vince for profits: "The complaint, filed Thursday in British Columbia Supreme Court, claims that Vince convinced Ohoven to agree to a 60-40 split of revenue from Infinity films to take advantage of Canadian tax credits. Later, Ohoven alleges, Vince transferred the other 40 percent to himself without Ohoven's knowledge or consent. Ohoven is now seeking 50 percent of all past and future revenue from Infinity films, including Capote."

If you have a moment, PLEASE TAKE OUR SURVEY!