The last banner was from a photo I shot at the Queens Museum, where there is a scale model of New York City which includes all five boroughs.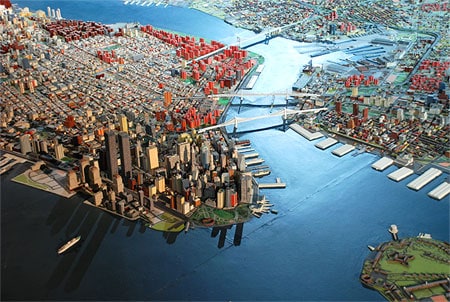 The Panorama of the City of New York was built by famed urban planner Robert Moses, who designed the city's infrastructure from the 1930's to the 50's. He built this 9,335 square-foot scale model, which includes 895,000 structures…every building in New York City prior to 1992.
The model was recently refurbished, so I took a trip there in early February to check it out. It includes a changing light show which attempts to show the city from sunrise to sunset, and as the city plunges into darkness, hundreds of tiny lights begin to twinkle.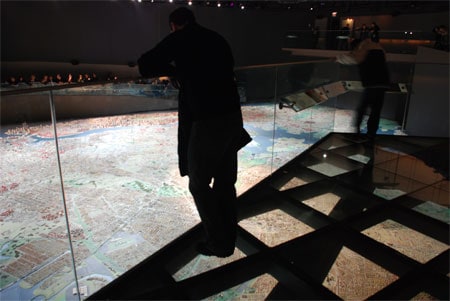 There is a walkway around the model. Some parts of the walkway are glass, allowing you to see portions of the model below it.
MUCH MORE AFTER THE JUMP.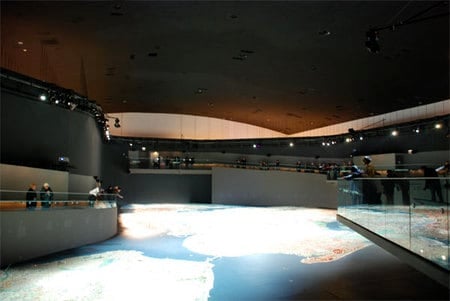 This shot gives you an idea of the size of the model and the room it's in.
A view of Central Park.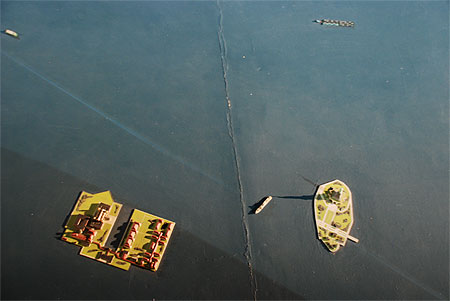 Ellis Island and the Statue of Liberty.
In the shot on the left, you can see the grounds of the 1964 World's Fair including the Queens Museum, where this exhibit is located. On the right, that tiny park you see is Washington Square Park.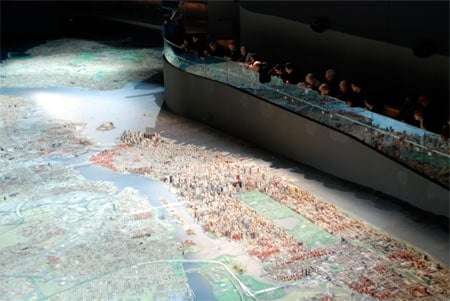 Another shot of the room. Note the horde of people on the right clamoring for a better view of Manhattan.
An airport and a view south down the length of Manhattan.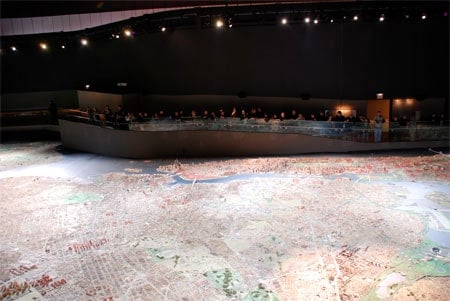 Here's more info on the Panorama from the Queens Museum.
For more About the Banners, click here…