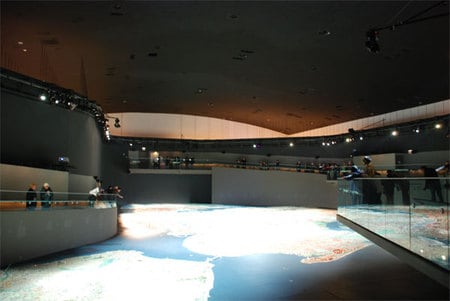 This shot gives you an idea of the size of the model and the room it's in.
A view of Central Park.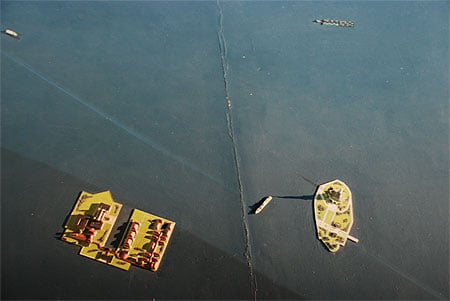 Ellis Island and the Statue of Liberty.
In the shot on the left, you can see the grounds of the 1964 World's Fair including the Queens Museum, where this exhibit is located. On the right, that tiny park you see is Washington Square Park.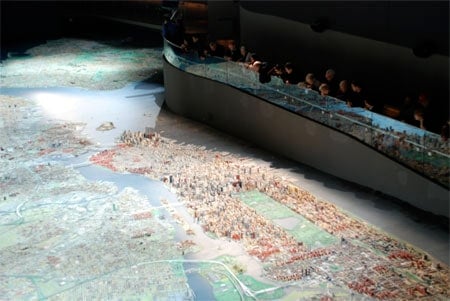 Another shot of the room. Note the horde of people on the right clamoring for a better view of Manhattan.
An airport and a view south down the length of Manhattan.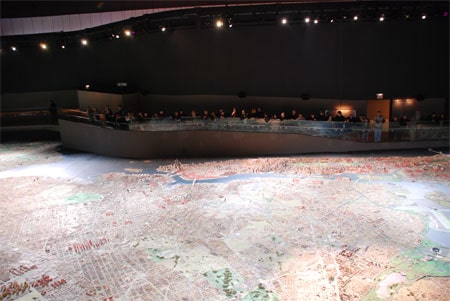 Here's more info on the Panorama from the Queens Museum.
For more About the Banners, click here…