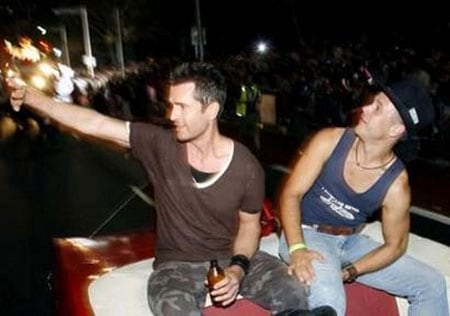 Actor Rupert Everett and gay cowboy Adam Sutton led Sydney's annual Gay & Lesbian Mardi Gras parade down Oxford Street over the weekend.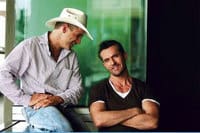 Sutton, a real-life gay cowboy and friend of Heath Ledger's came out a year ago following the release of Brokeback Mountain. Ledger has said his interpretation of the role was based in part on Sutton.
New South Wales police reported a crowd of more than 350,000 to watch the parade which has marked the celebration since 1978.
Said Everett: "I think it's time for us to give back, to care about each other, and to fight for others gay and straight who … don't have a voice just when they most need to be heard."
Among those on hand for the parade were a cadre of "Impossible Princesses" made up of more than 250 Kylie Minogue impersonators.