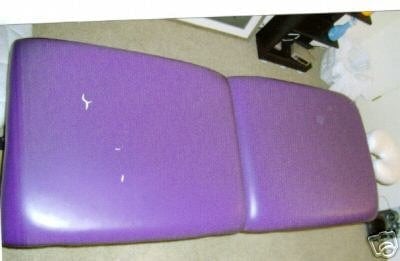 Now you can own Mike Jones' lavender massage table where all the hot Evangelical action with pastor Ted Haggard went down. As a bonus, Jones will autograph it for you and send you a signed copy of his book when it comes out in June. The book is titled I Had to Say Something. And we're so glad you did, Mike.
The proceeds go to charity. "All proceeds benefit 'Project Angel Heart', which provides people living with HIV/AIDS, cancer and other life-threatening illnesses nutritious home-delivered meals."
T'ain't the prettiest thing but if you're into roleplaying it could prove quite useful.
Ted Haggard Massage Table [ebay]
Haggard's massage table for sale on eBay [rocky mountain news]