A medium-sized bomb that went off in Jerusalem on Friday is thought to be the work of ultra-Orthodox Jews angry at ongoing efforts to hold an annual Gay Pride parade in that city.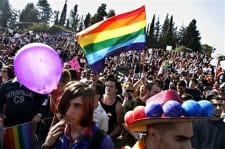 Noa Sattah, executive director of the Jerusalem Open House, the city's LGBT community center, told Gay City News: "This attack was a direct response to our request for a permit from the police for our June 21 march." He told the Associated Foreign Press: "Morally bankrupt religious bigotry will never deter us from our struggle for freedom of expression and full and equal civil and religious rights. We urge the Jerusalem police to find the perpetrators of this despicable action and bring them to justice. We hope for a full and speedy recovery of the individual who was injured in the attack."
The bomb, which injured a tractor operator, was placed near a security fence in the area of the village of Beit Jimal, and flyers denouncing the gay parade were found nearby.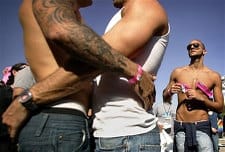 The bombing is just the latest in a series of ongoing threats from ultra-Orthodox Haredi jews against the gay community. Last November, after several days of rioting by the Haredim, organizers came to terms with Jerusalem officials and agreed to hold its Pride event not as a parade through the city but as a celebration within the confines of the stadium of Hebrew University. The event was one of the most tightly guarded in Israel's history.
In October of last year, the Haredim blamed the war in Lebanon on the fact that Jerusalem's gay community wanted to hold a gay parade. In July, flyers were discovered in an ultra-Orthodox Haredi neighborhood which offered a monetary prize for killing gays. And in 2005, the Gay Pride parade in Jerusalem was marred by a series of protests and a stabbing.
Man hurt by anti-gay bomb in Israel [afp]
Police suspect bomb was warning to gay activists [ynet news]